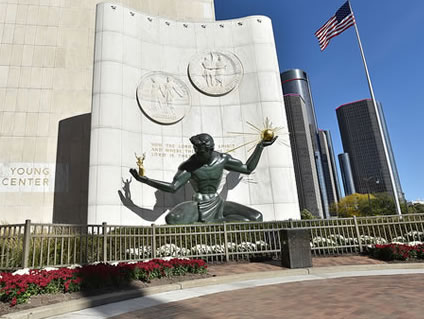 Mentoring: The P3E Mentoring Initiative connects university students with experienced policy professionals from outside the U of M to enhance the students' educational experience and provide them with insight and guidance to help them become more effective policy professionals. One way we are engaging mentors is by matching them with student teams working on client–based course projects. Another is through a series of "How to Get Stuff Done" Workshops that will feature selected mentors who will share distinctive aspects of their professional experiences with our students. Examples may include working in diverse teams, communicating with the media, building networks, etc.
Events: Sponsored and co–sponsored events will bring together students, faculty, and outside partners to investigate timely public policy issues.
Trainings: Designed to help members of our community gain the necessary skills to be effective, action–oriented change–agents, these trainings will draw upon the expertise of our university and outside partners and will be open to the broader U of M community.
Networking: P3E will sponsor and co–sponsor opportunities for developing, expanding, and maintaining professional networks.
To learn more about becoming involved with this initiative, please email: contactP3E@umich.edu